Saint-Etienne Aéroport
Actuel
Hotel The Originals
Saint-Etienne Aéroport Actuel
ZA Les Communaux
1 rue Edouard Garet
42160 Andrezieux-Bouthéon
Book
online
The hotel complex site guarantees you the
Best Available Rate
for any given date in the
best conditions
.
The residence is your direct
contact
for the execution of your booking.
Close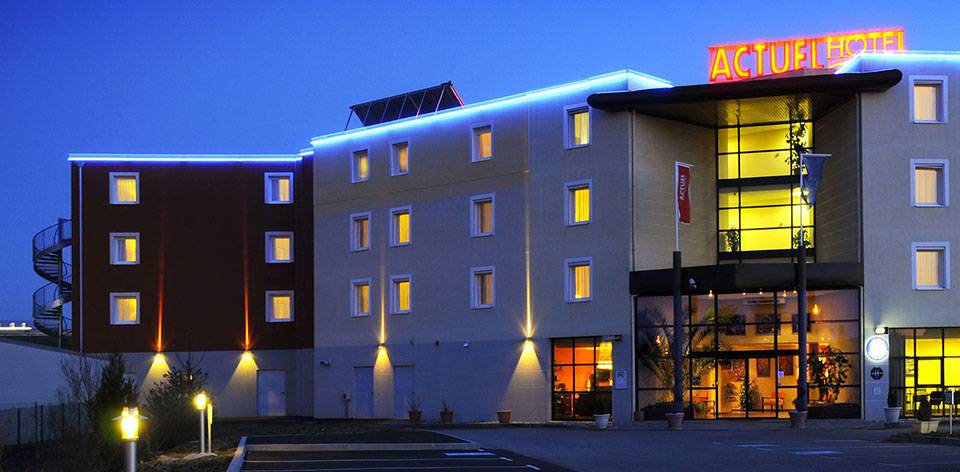 Stopover evening!
All our comfort rooms and superiors rooms are equiped with free wifi with strong soundproofed walls for your well-being and to garantee you a deep, quiet sleep!
An "office space" in each of our rooms will let you work in peace.
On demand, we can offer you laundry service from monday until friday.
On request, an ironing board and iron is available at the front desk.
For your catering:
Four possibilities are available for your stopover evening:
In one or our 3 partner restaurants near the hotel or
On site, meal trays that includes entrance + main dish or main dish + desert (partnership with "Vrai et Bon").
1 drink is included
Our rates:
Rate in a comfort room (single use)
: 107 €
Rate in a superior room (single use):
117 €
Offer valid from monday until thursday night