Saint-Etienne Aéroport
Actuel
Hotel The Originals
Saint-Etienne Aéroport Actuel
ZA Les Communaux
1 rue Edouard Garet
42160 Andrezieux-Bouthéon
Book
online
The hotel complex site guarantees you the
Best Available Rate
for any given date in the
best conditions
.
The residence is your direct
contact
for the execution of your booking.
Close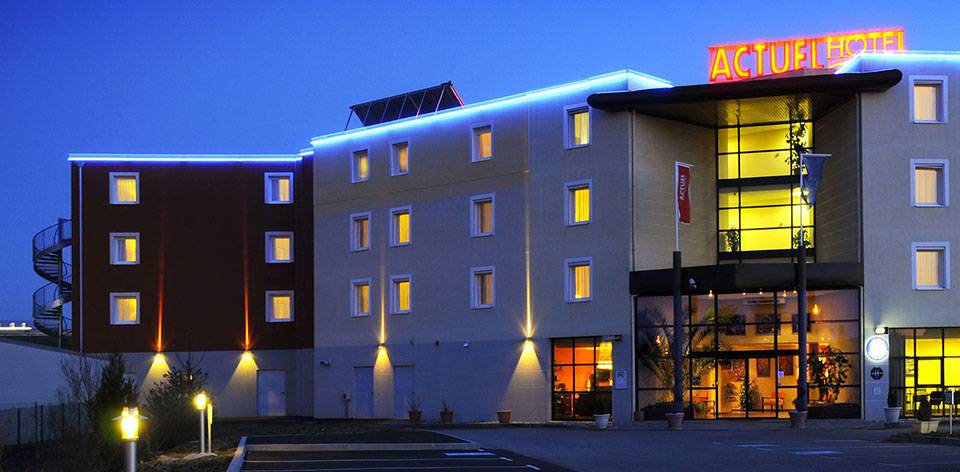 Hotel The Originals Saint-Etienne Aéroport Actuel,
Located in Andrezieux-Boutheon the Actuel Hotel is only a dozen kilometers (less than 8 miles) from St Etienne with an easy and direct access to the highway A72 exit situated less than one kilometer away from the hotel. (on the way from Lyon to Clermont Ferrand).

Built in 2004, with an extension of 18 additional rooms added late in 2009, the hotel has now 48 really comfortable and modern rooms which offer a refined and real living space (20 to 30 m²)!

Don't miss our new balnéo rooms ! Dedicated to your well-being, they offer a wide range of cares.